Hot Matcha Latte Recipe
An easy recipe for making a hot matcha latte at home just like your favorite coffee shop. If you are skilled enough, you can even make the latte art while pouring the steamed milk into your cup.
Prep Time: 5 min
Cook Time: 0 min
Total Time: 5 min
Yield: 1 serving (300ml cup)
Ingredients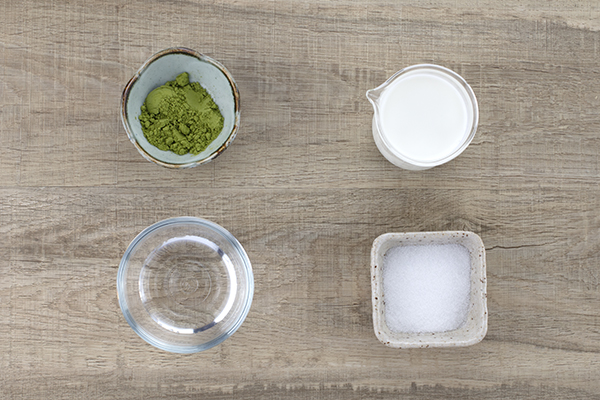 1 tbsp matcha powder
1 tbsp sugar
2 tbsp hot water
250g milk





Instructions
Put matcha powder and sugar in a cup and add hot water. Whisk it until the matcha has dissolved.
Tips: I'm using sugar in this recipe but you may use honey or any kind of syrup if you like.






Pour milk into a pot and heat until the milk starts to smoke (do not boil). Froth the milk with a milk frother. Slowly pour the milk into the matcha tea. If you are skilled enough then you can make latte art.