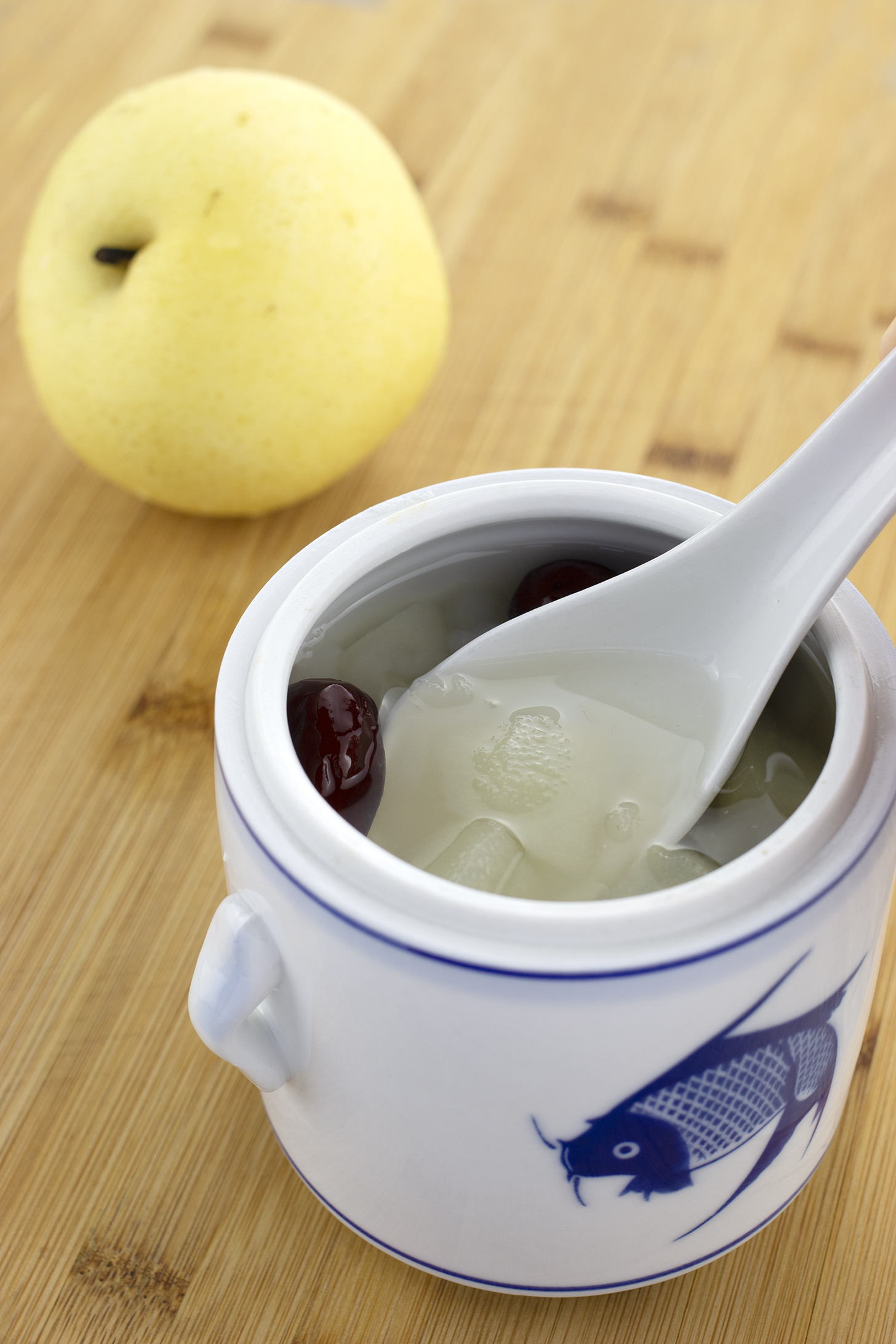 Snow Jelly Pear Soup Recipe
Snow Jelly Pear Soup is known for nourishing the lungs and kidney, and improving the skin's quality, texture, and appearance. This recipe is for one person. You can double the ingredients if you want to make more.
Prep Time: 10 min
Cook Time: 1 hr
Total Time: 1 hr 10 min
Yield: 1 servings
Ingredients
2g snow jelly
1 snow pear (approx. 200g)
3 dried jujube
15g white rock sugar
150g water




Instructions
Soak snow jelly in cold water overnight (or for at least 8 hours). After soaking, remove any impurities or dirty spots. Rinse and drain.









Wash, peel, core and cut the pear into small pieces.










In a double boiler, add in snow jelly, snow pear, dried jujube, rock sugar and water. Cover up and double boil (auto setting) for 1 hour. Serve hot or chilled.