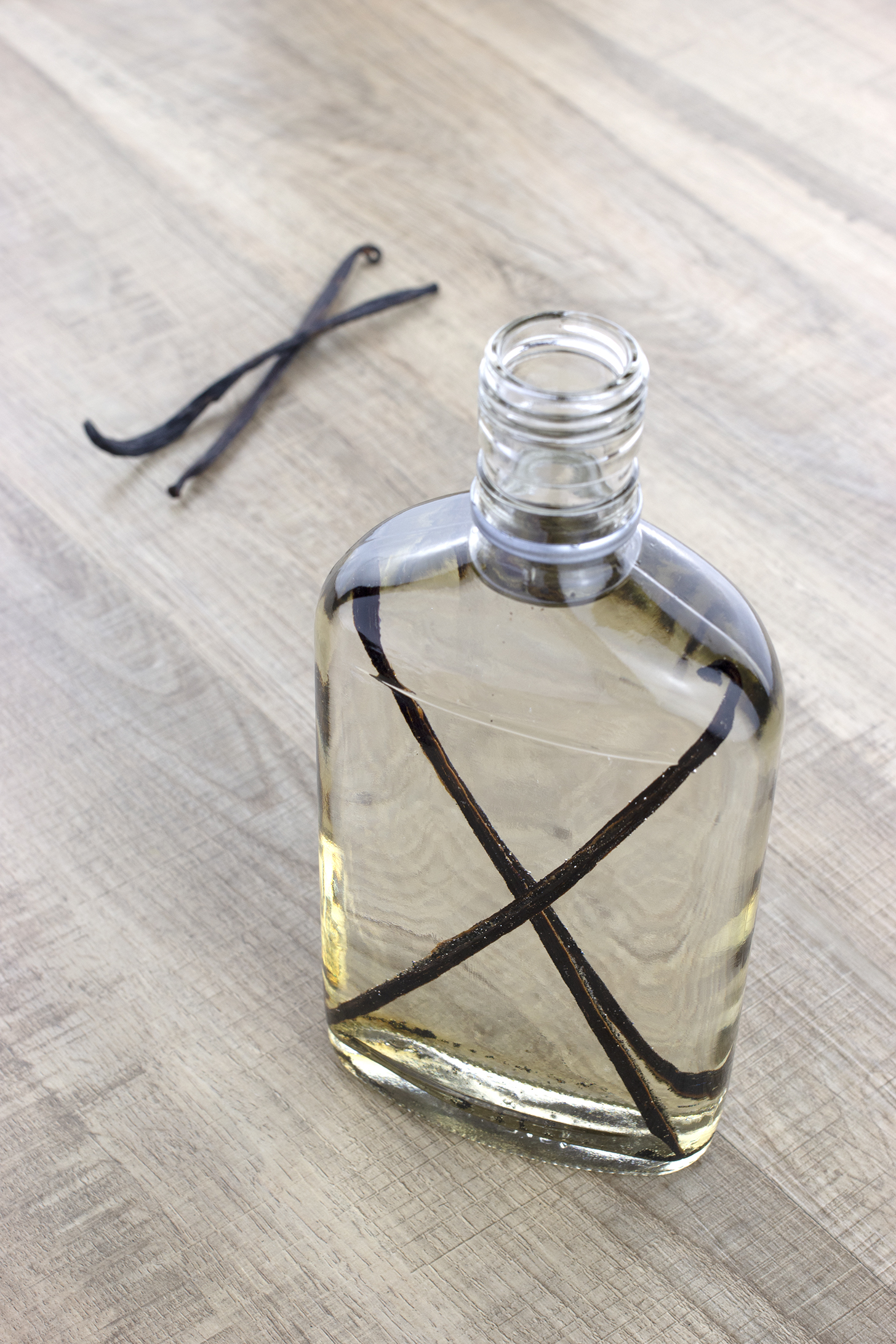 Vanilla Extract Recipe
How to make Vanilla Extract? Homemade Vanilla Extract is so easy to make with just 2 ingredients. I have made my own vanilla extract for years, and it makes such a difference in my baking! Try it yourself!
Prep Time: 5 min
Cook Time: 0 min
Total Time: 5 min
Yield: ±350 grams
Ingredients
2 vanilla beans (approx. 4g)
350g vodka







Instructions
Slice the vanilla beans in half lengthwise. Place the vanilla beans in vodka. Seal and let sit for at least three days before using.







Storage
Vanilla extract can be stored at room temperature indefinitely. It will get darker over time, and the flavors will get richer. Shake the bottle every 2 to 3 weeks, always making sure the beans are fully submerged. Keep it in a cool and dark place.