Sweet and Sour Pork Ribs Recipe
One of the most popular dishes in Chinese cuisine, sweet and sour pork rib is loved by many people from all around the world. It is very easy to cook at home. The key to success is follow the golden ratio of 1:2:3:4.
Prep Time: 5 min
Cook Time: 1 hr 35 min
Total Time: 1 hr 40 min
Yield: 4 servings
Ingredients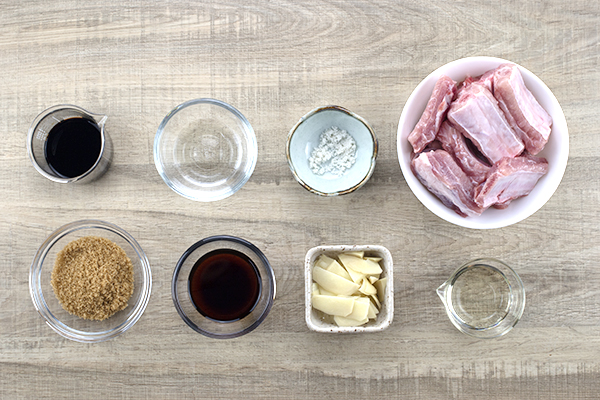 500g pork ribs
15g cooking oil
20g old ginger
1 tbsp rice wine
2 tbsp soy sauce
3 tbsp brown sugar
4 tbsp black vinegar
1/2 tsp fine sea salt

Instructions
Wash pork ribs and set aside. Wash, peel and cut the ginger into thin slices. Heat oil in a clay pot over medium heat. Add ginger and sauté until fragrant. Turn the heat to low. Add pork ribs and fry the ribs for 30 minutes (turn the ribs every 5 minutes), until the ribs turns brown.







Turn the heat to high. Add rice wine and let it boil. Add soy sauce, brown sugar, black vinegar, and fine sea salt. Stir well and let it boil again. Cover the pot, and turn the heat to low. Let the pork ribs simmer for 1 hour (turn the ribs every 15 minutes). This dish can be served with rice or noodles.
Tips: When the ribs are almost cooked, you can add some bell peppers in if you like.


Storage
You can freeze the cooked pork ribs in airtight containers, freezer bags or vacuum-sealed bags. If properly stored, they will maintain best quality for 2 to 3 months.