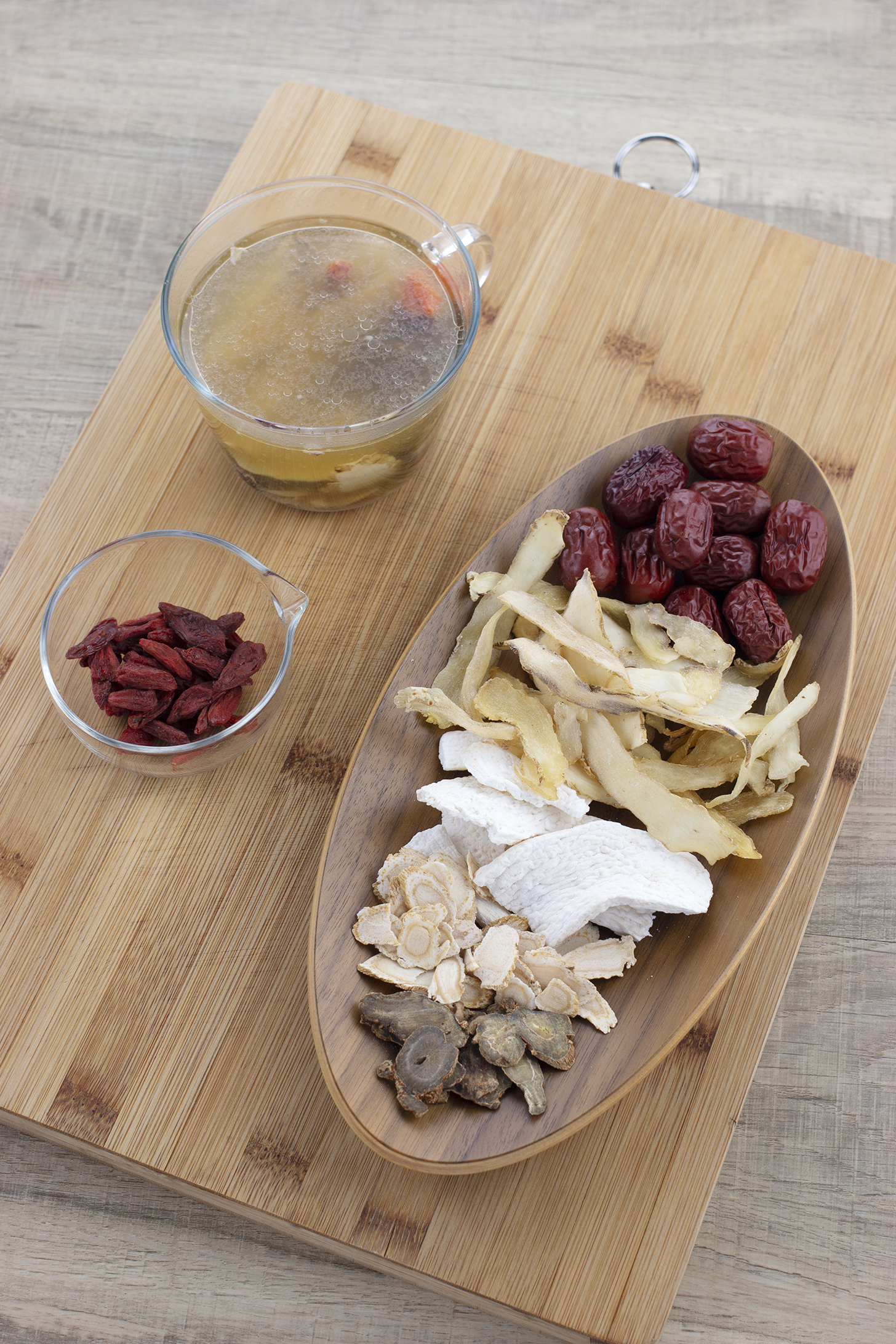 Notoginseng American Ginseng Soup Recipe
Notoginseng American Ginseng soup has the effects of lowering blood pressure and promoting blood circulation. This soup is not suitable for pregnant women, menstrual women, and those with low blood pressure.
Prep Time: 0 min
Cook Time: 1 hr
Total Time: 1 hr
Yield: 5 servings
Ingredients
(A)
1500g water
500g chicken carcass / bones
1 tsp fine sea salt







(B)
5g notoginseng (tian qi)
5g american ginseng (hua qi shen)
20g dried chinese yam (huai shan)
20g solomon's seal (yu zhu)
30g dried jujube
10g goji berries


Instructions
Put water in large stock pot. Bring it to a boil. Add chicken carcass. Add notoginseng, american ginseng, dried chinese yam, solomon's seal and dried jujube. Cover and simmer for 1 hour. Add goji berries and salt. Bring it to a boil. Turn off the heat. Serve hot.






Tips: We use chicken carcass/bones to cook this soup. You can replace the chicken carcass/bones with chicken thighs if you like. The cooking time can be adjusted according to personal preference, the longer the cooking time, the more intense the taste will be.