Bun Recipe
How to make Buns? Step-by-step Bun recipe. Learn the easiest way to make bread here. You absolutely do not need a machine for good bread. It takes only a few minutes to knead the dough by hand.
Prep Time: 1 hr 15 min
Cook Time: 8 min
Total Time: 1 hr 23 min
Yield: 8 servings
Ingredients
(A)
100g bread flour
20g sugar
4g instant dry yeast
100g warm water (40°C)
20g egg





(B)
100g bread flour
3g salt
20g unsalted butter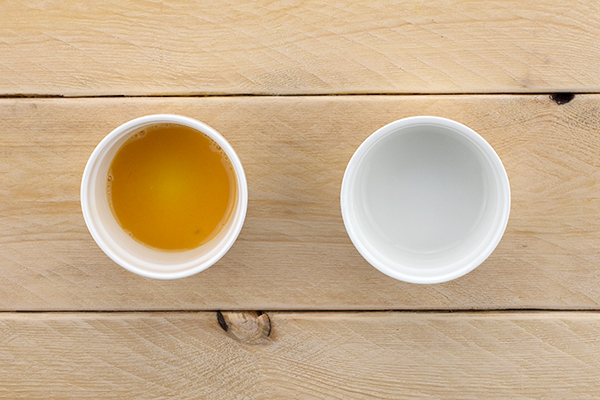 Egg Wash
10g egg
6g water






Instructions
Ingredients (A)
Put bread flour, sugar, yeast, egg and water into a bowl and mix well with a spatula.








Ingredients (B)
Add bread flour, salt and butter into the bowl and mix until a dough is formed.








Knead the dough until smooth and elastic. Shape the dough into a ball. Put the dough into a bowl (seam side down). Cover with cling wrap and leave to rise at 40°C for 30 minutes (until doubled in size).








Do the finger test. Punch the dough down. Divide the dough into 8 equal portions and shape each piece into a ball. Cover with cling wrap and leave for 10 minutes.








Shape each ball into a smooth ball and put them onto a baking sheet. Allow enough space between each for spreading. Cover with cling wrap loosely and leave to rise at 40°C for 30 minutes (until doubled in size).








To make egg wash: Mix the egg and water. Brush the dough surface with egg wash. Bake in preheated oven at 200°C for 8 minutes or until just golden. After having baked for about 5 minutes, you can rotate the baking tray to help the buns get baked evenly. Leave to cool on a wire rack.