Mushroom Soup Recipe
How to make Mushroom Soup? Here's The Best Mushroom Soup Recipe Ever. In this recipe, I used my own homemade chicken stock. You can use any soup stock that you like.
Prep Time: 15 min
Cook Time: 15 min
Total Time: 30 min
Yield: 4 servings
Ingredients
20g butter
1/2 yellow onion
1 clove garlic
1 tsp dried parsley
1 bay leaf
100g white button mushroom
100g brown button mushroom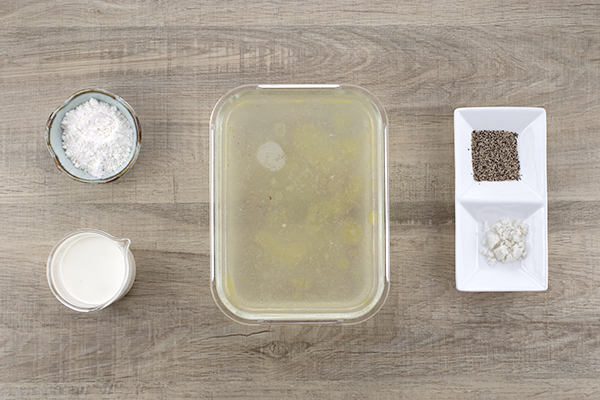 20g plain flour
750g chicken stock
1 tsp fine sea salt
1/2 tsp coarse black pepper
100g whipping cream




Instructions
Peel and roughly chop onion and garlic. Clean and slice the mushrooms. Melt butter in a large saucepan, add chopped onion and garlic, cook until soft. Add dried parsley and bayleaf, saute and stir until fragrant. Add in sliced mushrooms, cook for 5 minutes.







Sprinkle flour over and mix well. Add in chicken stock grandually and stir constantly till mixture boils and thickens, add salt and pepper. Remove the soup from heat and let it cool for awhile.








Blend the soup till smooth with a hand blender (or ladle the soup into a blender and blend till smooth, return to saucepan) and bring it to a boil. Remove from heat and stir in whipping cream. Serve hot.
Tips: Right before serving, you can sprinkle the soup with chopped parsley and serve it with croutons.



Storage
You can freeze the mushroom soup in airtight containers, freezer bags or vacuum-sealed bags. If properly stored, they will maintain best quality for 2 to 3 months.