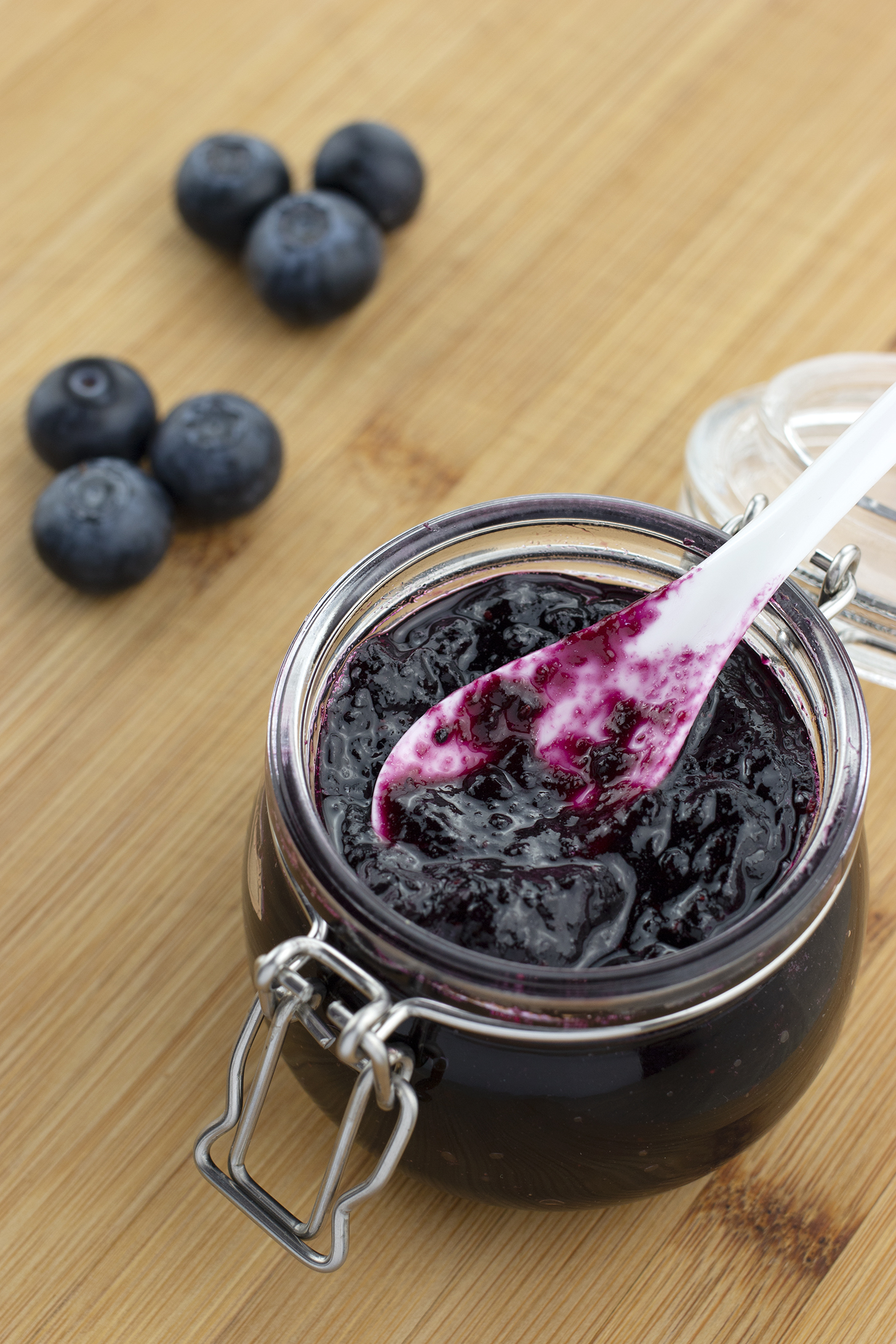 Blueberry Jam Recipe
How to make Blueberry Jam? An easy homemade blueberry jam recipe that requires only 3 ingredients – blueberries, sugar and lemon juice. Give it as a gift or simply enjoy spread on toast.
Prep Time: 1 hr
Cook time: 15 min
Total time: 1 hr 15 min
Yield: ±300 grams
Ingredients
250g blueberries
80g brown sugar
1 tsp lemon juice






Instructions
Wash blueberries and pat them dry with a kitchen towel. Put the blueberries in a pot. Add sugar and mix well. Cover and leave for 1 hour until the sugar has dissolved.








Bring the mixture to a boil. Lower the heat. Stir frequently until the mixture thickens (you can draw a line in the bottom of the pan), about 15 minutes. Remove from heat. Add lemon juice and mix well. Pour the jam into a sterilized jar and leave it to cool. Seal and store in the refrigerator.