Dragon Fruit Ice Cream Recipe
How to make Dragon Fruit Ice Cream? Here's The Best Dragon Fruit Ice Cream Recipe Ever. This ice cream is magenta-colored and delicious. You can make it at home in 2 hours with an Ice Cream Maker. Give it a try!
Prep Time: 10 min
Cook time: 2 hr
Total time: 2 hr 10 min
Yield: ±300 grams
Ingredients
100g whipping cream
70g milk
150g dragon fruit
20g sugar





Instructions
Place all the ingredients into a blender and blend until smooth.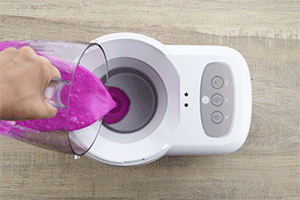 Pour the mixture into an ice cream maker. Turn on the ice cream maker. The machine will beep once the ice cream is ready, about 2 hours. Transfer the ice cream into an airtight container and store in freezer to harden.