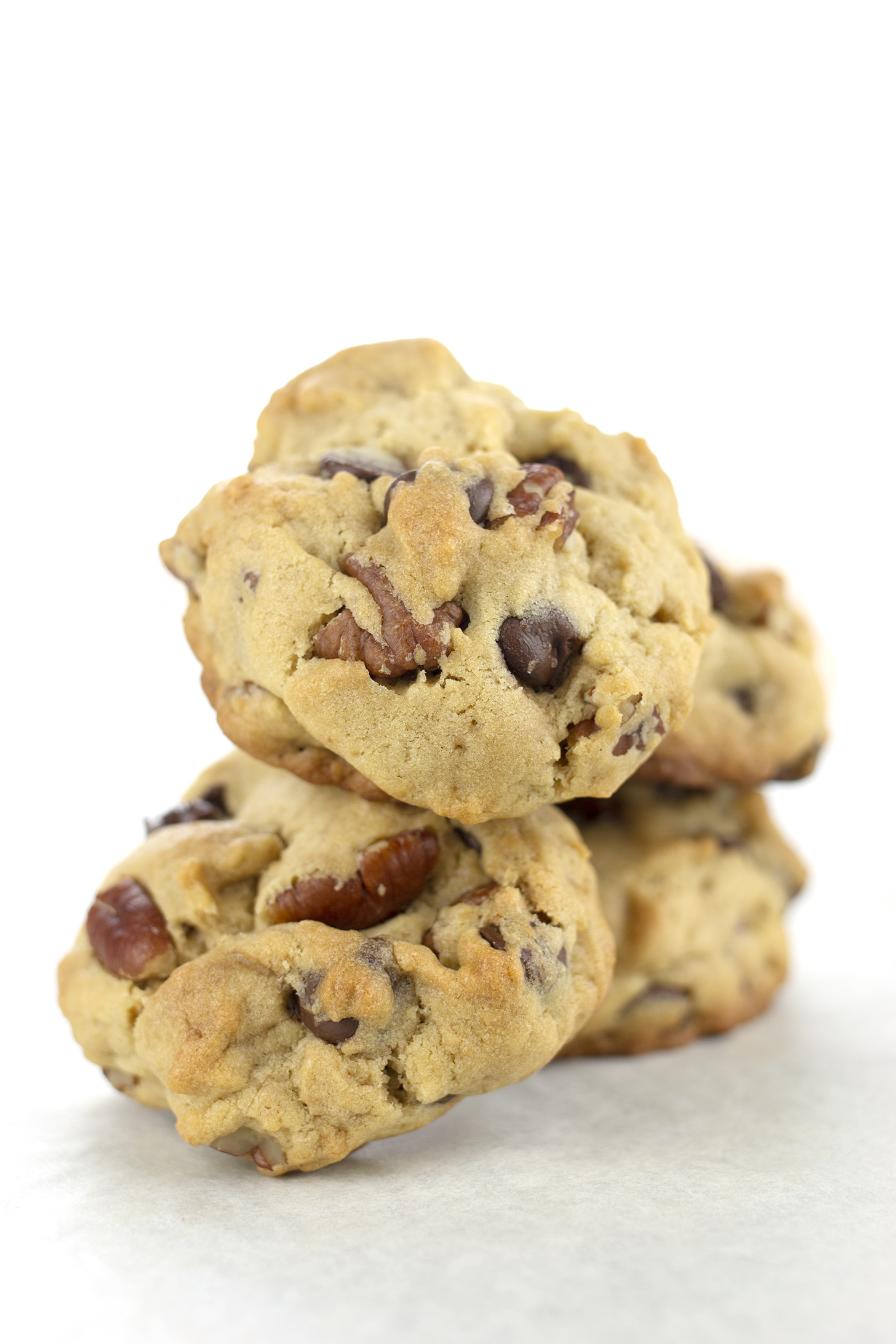 Chocolate Chip Cookie Recipe
Step-by-step Chocolate Chip Cookie recipe. These chocolate chip cookies are really easy to make and incredibly moreish! You can change pecans to other nuts such as walnuts, almonds, pistachios or macadamia nuts.
Prep Time: 10 min
Cook Time: 10 min
Total Time: 20 min
Yield: 8 servings
Ingredients
50g butter
40g brown sugar
½ tsp vanilla extract
30g eggs
100g cake flour
¼ tsp baking soda
60g chocolate chips
40g pecans

Instructions
Sift the cake flour and baking soda together. Break the pecans into small pieces. Line a baking sheet with baking paper.









Cream butter in a bowl. Add brown sugar and beat until fluffy. Add vanilla extract. Add the egg in little by little and beat until incorporated. Add flour mixture and fold with a spatula until just combined. Blend in chocolate chips and pecans.







Divide the dough into 8 equal portions (40g each). Drop the dough onto the prepared baking sheet. Allow enough space between cookies for spreading. Bake in preheated oven at 190°C for 10 minutes or until just golden. Leave to cool on a wire rack.