Dragon Fruit Smoothie Recipe
How to make Dragon Fruit Smoothie? This dragon fruit smoothie is healthy, refreshing and absolutely tasteful. If the vibrant color of this smoothie is not enough to get you hooked, the tropical flavors sure will be!
Prep Time: 0 min
Cook Time: 1 min
Total Time: 1 min
Yield: 1 serving (300ml cup)
Ingredients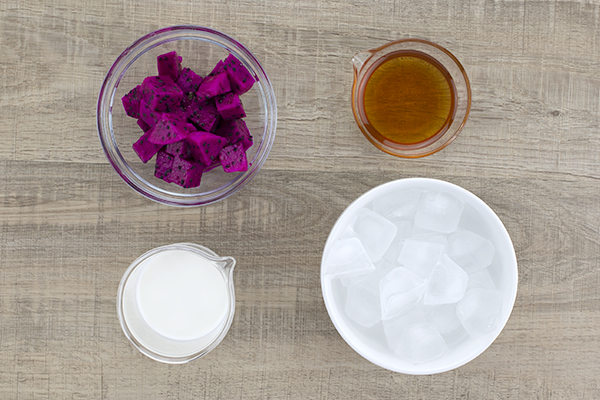 80g dragon fruit
40g milk
30g honey
150g ice cubes





Instructions
Add honey into milk and stir till dissolved. Put dragon fruit, honey milk and ice cubes in a blender. Blend everything until smooth and serve.
Tips: I'm using honey in this recipe but you may use sugar or any kind of syrup if you like.